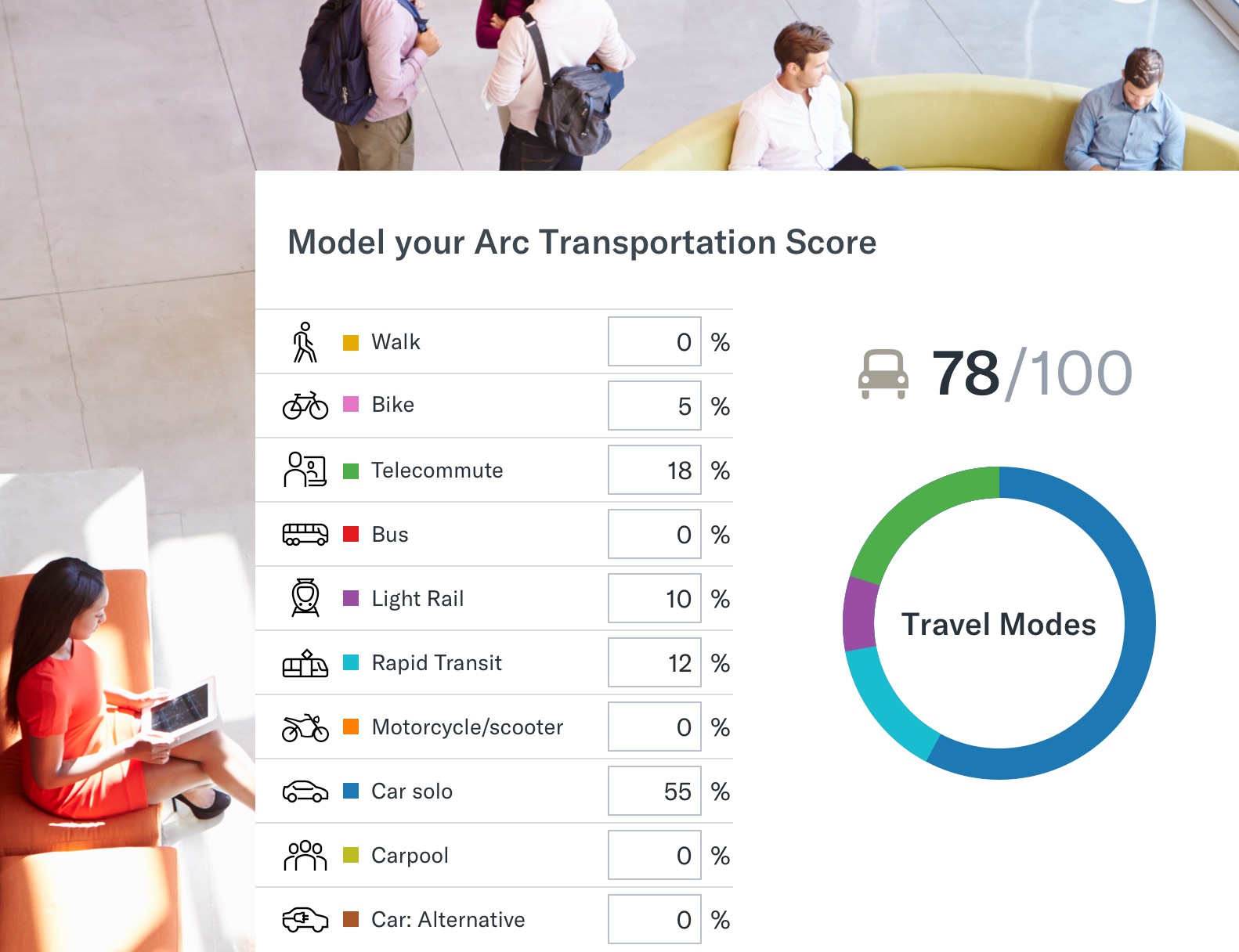 Measure and communicate performance
Professional tools to plan, analyze, and communicate project and portfolio performance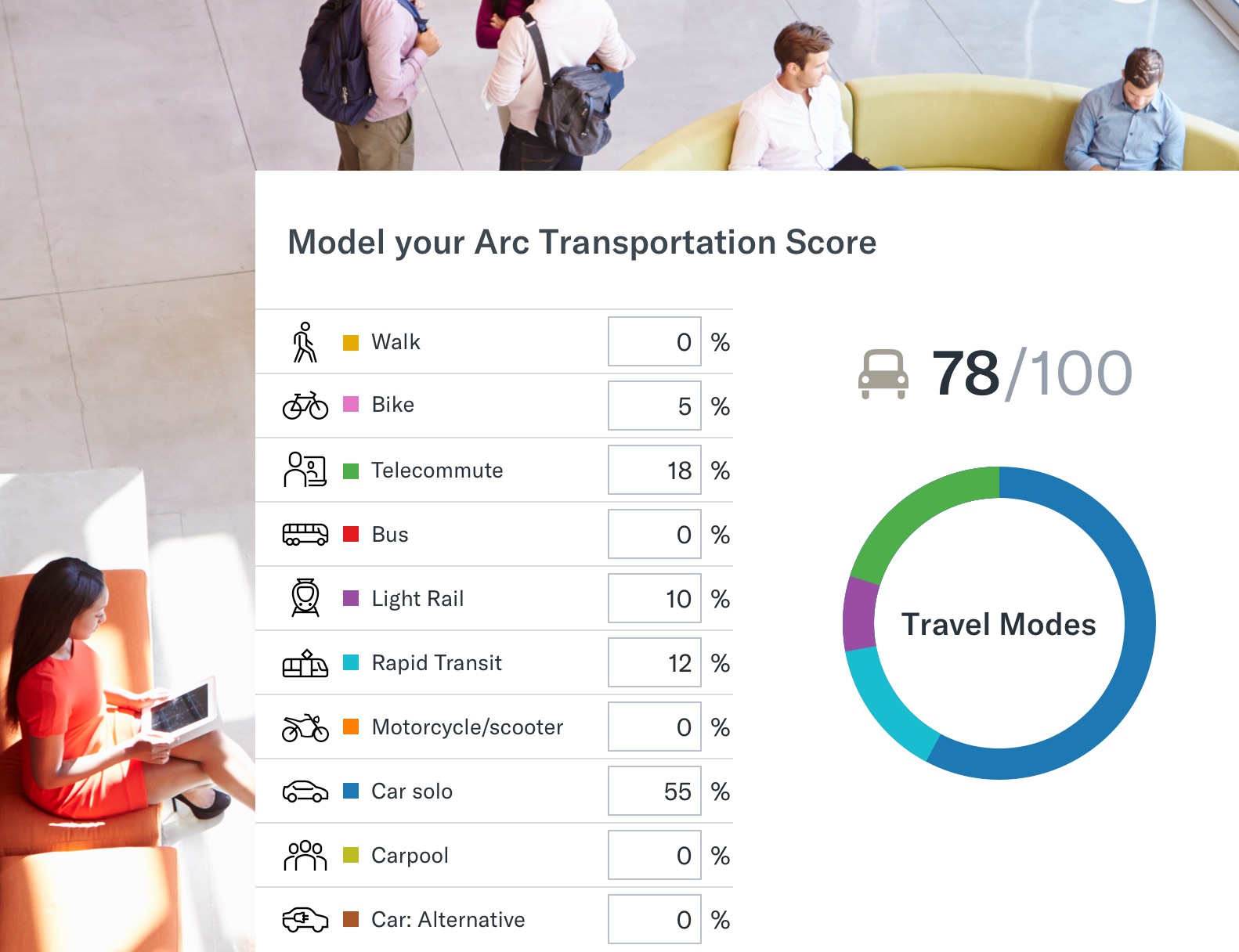 Introducing Arc Essentials
Introducing Arc Essentials
This set of tools can help take your project to the next level.
Share performance of spaces, buildings, and places
Insights
Plan for leadership by analyzing markets and creating models.
Performance
Analyze and score the real world performance of spaces, buildings, and places.
Communication
Share scores and key performance indicators with projects reports and email updates.
Arc
Track your project's performance and apply for certification
Free
Create a project
Add data
Connect to partners
Score performance
Communicate by email
Analyze LEED Readiness
Arc Essentials
Professional tools to plan, analyze, and communicate project and portfolio performance.
user/month when billed annually
user/month when billed monthly
Contact Arc
for enterprise pricing for teams with >5 users or >25 projects.
Everything in Arc plus tools to:
Analyze LEED energy, water, and waste design goals
Model energy, water, and waste strategies for new construction and major renovation
Predict Arc Scores based on project performance
Select custom date ranges for analysis and communications
Quickly create and manage portfolios with advanced filters
Generate custom performance reports for projects and portfolios
Evaluate "LEED Readiness" for projects and portfolios
Analyze portfolio-level scores and greenhouse gas emissions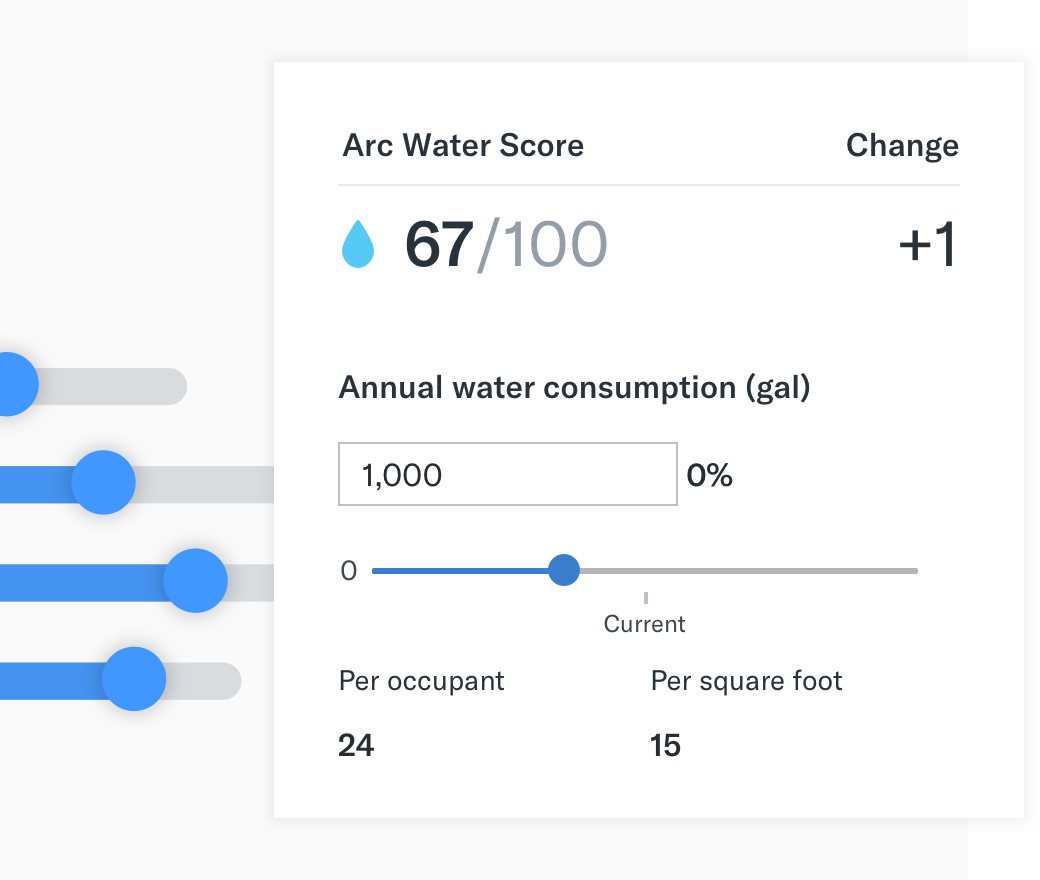 Improve your project's performance with custom modeling tools
Score modeling tools enable users to explore relationships between performance metrics and the Arc Performance Score. This provides insights to improve performance and increase scores.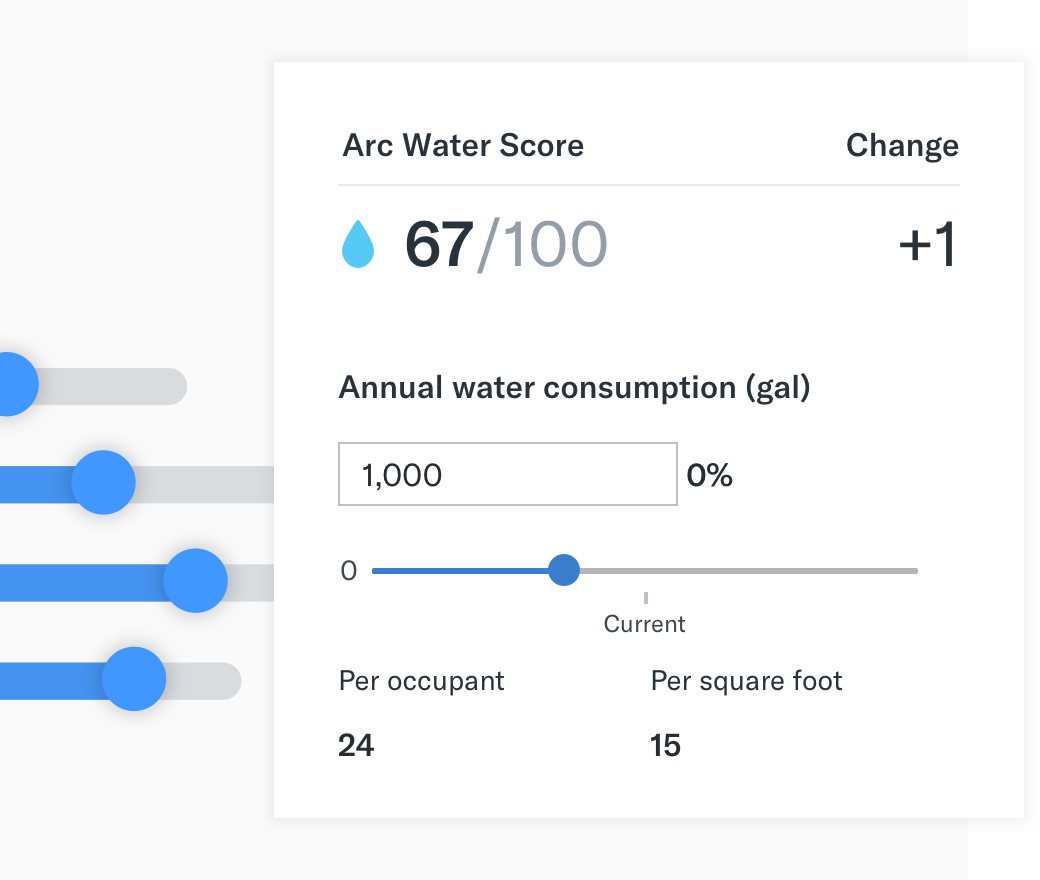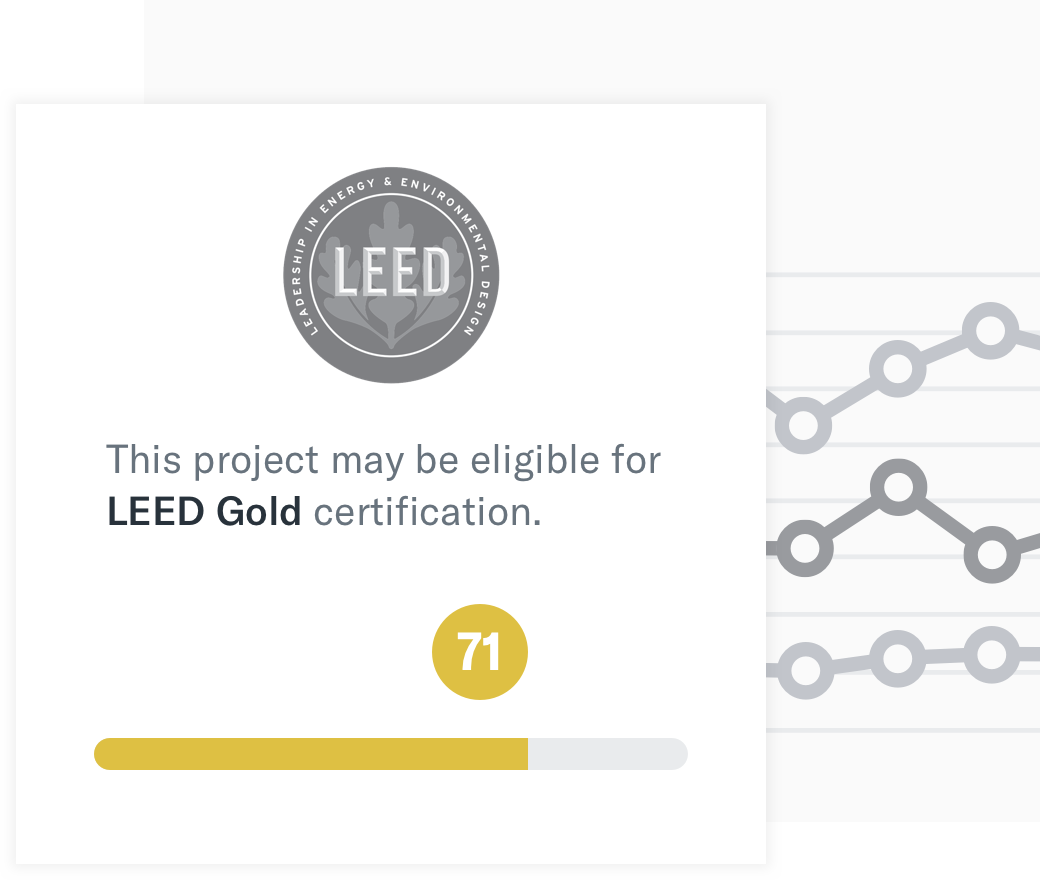 Share scores and key performance indicators
Arc reports reveal details about project performance. The detailed reports summarize data coverage, Arc Performance Scores, key performance indicators, and LEED readiness.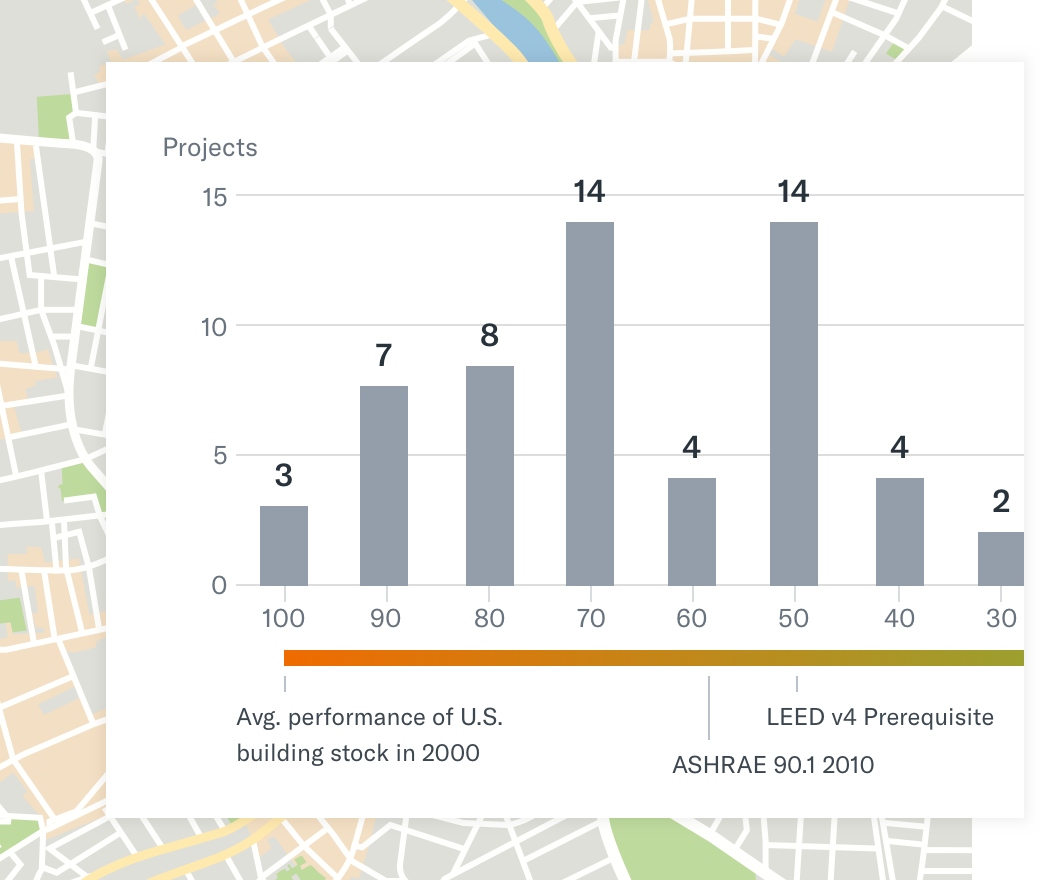 Analyze markets across the United States
Arc Insight users can explore energy, water, and waste design goals for LEED for New Construction Projects. They can review the achievement rate of green building strategies and create reports to inform project design and policy development.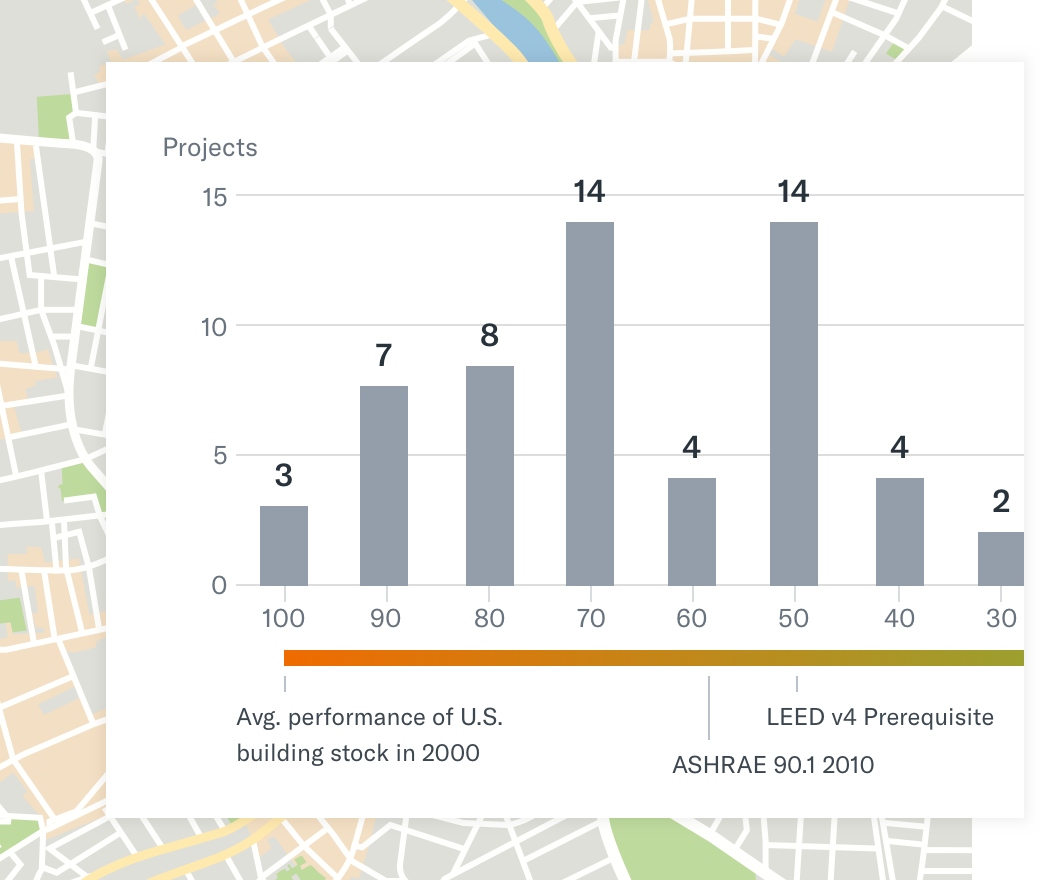 Upgrade to Arc Essentials
Use advanced features to improve performance.