Published on
Thursday, January 27, 2022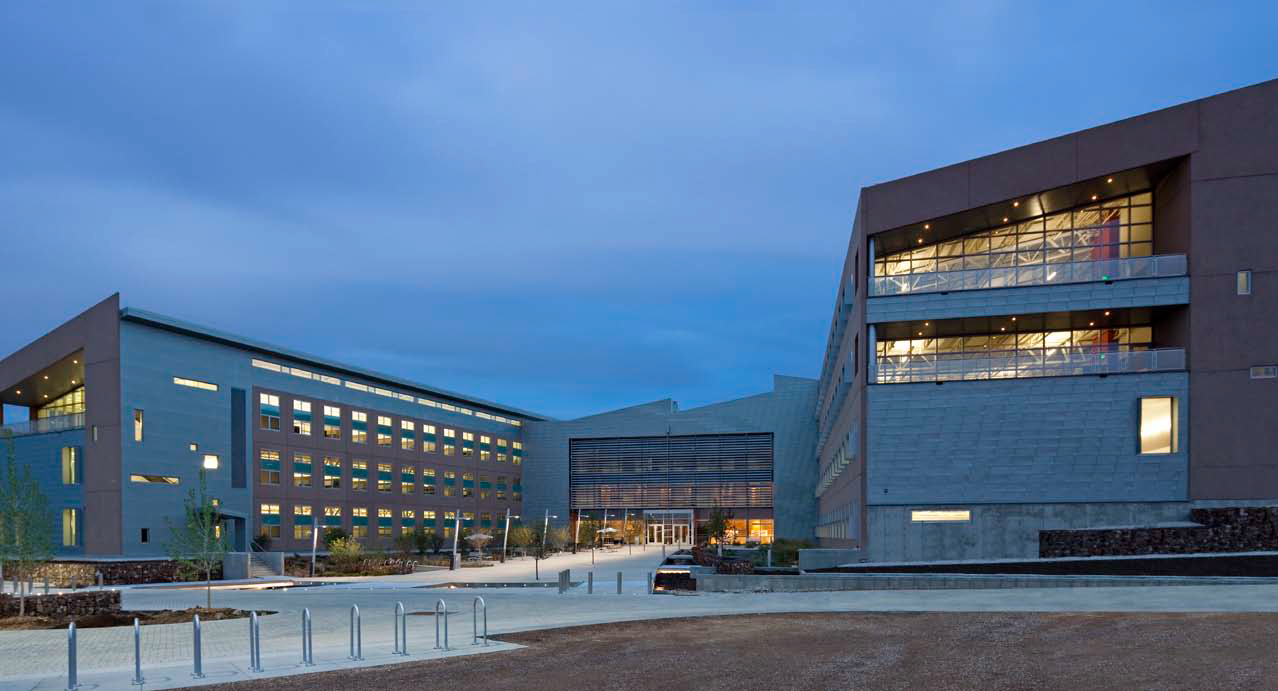 Synergies between LEED, WiredScore, and Arc
The future of green building is rooted in performance -- real world outcomes benefiting people and the environment. This is the vision for Arc and, by extension, the approach we take to supporting LEED and other green building tools. Said another way, the definition of green is measured real world performance.
This vision is enabled and accelerated by a growing ecosystem of tools and partners. These are rooted in new, "smart" technologies that collect, manage, and interpret performance data across a range of scales. Arc leverages these emerging capabilities to provide multi-criteria performance ratings and scores used to achieve LEED certification. Any space or facility can use Arc to enter and manage information; however, scaling these practices across hundreds or thousands of spaces and facilities relies on technology.
This means that there are powerful synergies between the world of "smart" and "green" buildings. Increasingly, "smart" technologies are the gateway to scalable, data-driven green building. By definition, smart, data-driven buildings have the ability to collect and manage large amounts of data and, critically, apply it to maintain and improve performance over time. This increasingly applies to physical performance (e.g., energy use), the perceptions of occupants (e.g., satisfaction), and distributed control (e.g., edge computing, app-based feedback systems). These capabilities provide a range of operational benefits. For us, the most important are the ability to understand the details of building operation and dynamically adjust systems to changing circumstances, such as grid carbon intensity, weather conditions, or occupant comfort. These adjustments can be attempted manually; however, in practice, green buildings must be smart to maintain these practices over time.
These ideas are reflected in the release of our new white paper, Tools for Smart, Digital Market Transformation: SmartScore, LEED, and Arc. We describe synergies between SmartScore, LEED, and Arc as market transformation tools. We outline how SmartScore defines a set of core practices and technologies that provide a foundation for success with LEED. We describe Arc's role as a digital gateway to green building certification, leveraging data collection, management, and control strategies recognized by SmartScore. These three complementary tools to recognize multiple dimensions of asset performance and guide asset management.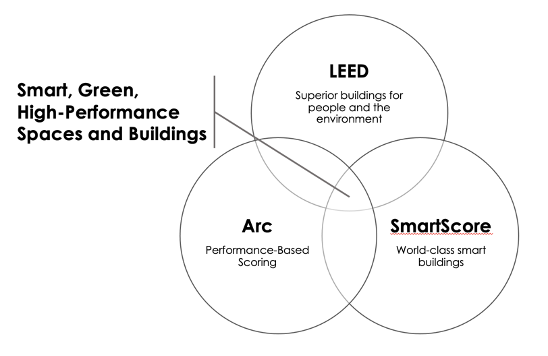 We hope the white paper will advance your efforts to create and manage smart, green buildings. We welcome your thoughts and feedback.