Published on
Tuesday, September 20, 2022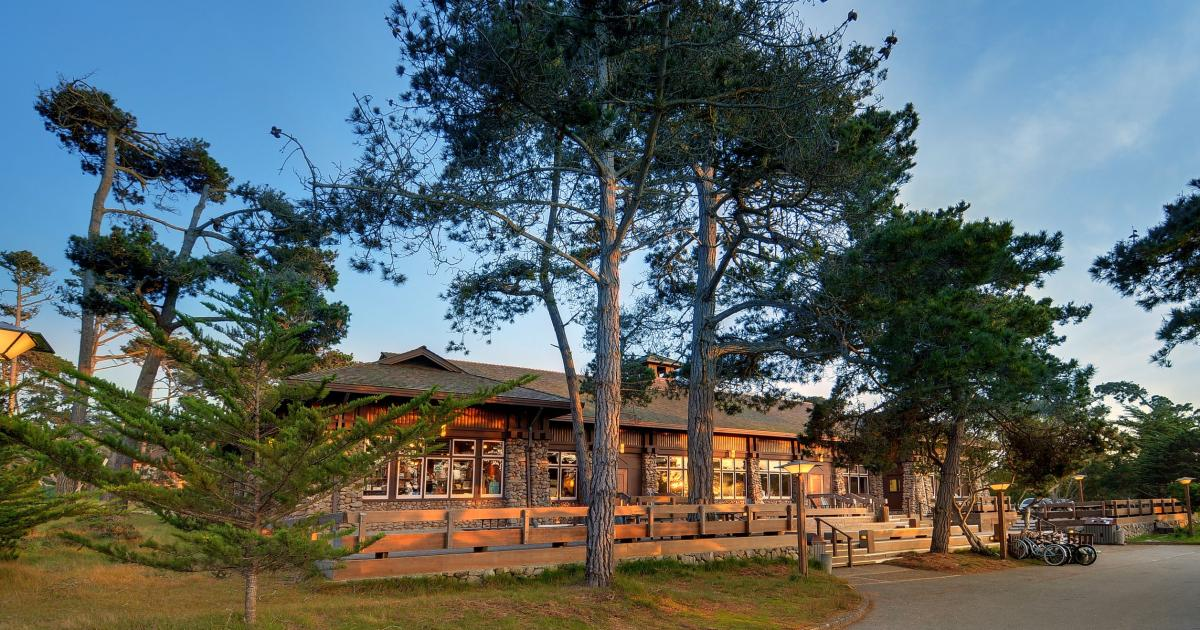 The American Council for an Energy-Efficient Economy (ACEEE) held its 22nd biennial event in Pacific Grove, California last month. We spent an action-packed week tackling the theme of efficiency, equity, and decarbonization. With up to six formal and informal sessions a day, we were immersed in findings from grid models, technological solutions, and data-driven policy. It changed the way I understood building performance standards, data-driven decisions, and equity.
Takeaway #1: Building Performance Standards (BPS)
Building Performance Standards may look similar, but each has its own story and context. Even with my role in Arc's BPS tool called Advanced Scoring, I never truly understood the beginnings and ends of BPS policy-making. The steps to creating a BPS, starting from a technical analysis of the building stock and energy use to creating avenues for building data uploads or real-time sharing, are the same, but the standards themselves have wildly different outcomes. So much depends on the jurisdiction's climate goal and data availability, but the largest differences in BPS are from the location and grid itself.
Does it have a cleaner or dirtier grid?
This determines whether they should prioritize energy efficiency or electrification.
What climate zone is it in?
This provides immediate details on its proportion of electricity to natural gas use which is a great starting point to deciding what measures to first implement.
I also had an interesting conversation with Sharon Jaye, a policy manager leading the implementation of Energize Denver Building Performance Policy. She emphasized the endless number of compliance pathways facility managers and property owners can take to comply with BPS. There are numerous performance and prescriptive pathways, options for accessible performance metrics, and various timelines people can use to share their building performance. This underscored the fact that building performance standards weren't created to be stringent and obfuscated; Instead, they're meant to be inclusive, providing both flexibility in compliance paths and resources for efficiency or electrification.
Takeaway #2: Using Data to Drive Decision Making
Expectations for data are rising. Nowadays, nothing is without data-backed decisions. We collect submetered data to prioritize reductions, thermostat temperature setpoints to correlate savings, and building energy use to benchmark and improve our performance. Sometimes, however, data is unavailable or limited. Several papers shared their strategies for navigating their way around limited data to reach their goals.
Granularity of electricity grid emissions factors, for example, was analyzed to determine whether granular data is required for greenhouse gas inventory calculations. Michael Specian underscored the value of more granular emission factors for grids that were variable - grids that have more renewable energy. Percent error from using hourly to annual emission factors were higher for grids like CAISO, but significantly lower for MISO, a grid relying heavily on gas and coal.
So far, more often than not, BPS are created through a technical analysis of the local jurisdiction's building stock and performance. Without benchmarking data, it is difficult to appropriately create performance standards to meet. Due to legal limitations of obtaining benchmarking data in Vancouver, Canada, Marshall Duer-Balkind described his experience of using Seattle's benchmarking data to provide stronger intuition on what Vancouver's BPS should look like. Given Seattle's similar climate zone and building stock, this was a great way to take advantage of data that is not immediately available nor exactly equivalent.
We are constantly using data to better inform our decisions. This is no exception for BPS, building energy models, nor grid emission factors. Even when there isn't immediately available data provided, we can apply external datasets to model and predict outcomes.
Takeaway #3: Equity
Efficiency efforts must explicitly act to ensure a just and equitable transition. By the end of the conference, I was left with the big question of how I can address equity within my community, work, and daily life. Everything ties heavily around equity when creating energy efficiency targets that are built through a cycle of market preparation, policy alignment, and program delivery. On a more immediate scale, it was empowering to hear Bethany Kitch's Home Uplift program in Tennessee providing $10,000 to low-income families to make upgrades to their home. On top of that, families could cut their energy bill by hundreds of dollars a month through these programs from leaks or issues they weren't aware of. This left me wondering how Arc currently addresses equity and what more I can do to provide Arc's resources to affordable housing, schools, and nonprofits. We offer free tools to analyze any space, aligning with USGBC's mission of better buildings for all. We are supporting the Healthy Building Alliance with a focus on Affordable Housing by engaging 5-10 affordable housing projects in the process in East Los Angeles, South Los Angeles, and the Eastern San Fernando Valley. Going forward, Arc will be continuing to support healthy buildings, resilient spaces, and small environmental programs.
ACEEE Summer Study allowed us to regroup and assemble our objectives and findings for an energy efficient future, reminding us that this is an era of integration. Taking back heaps of data-driven findings and equitable ideas, I hope to continue working with others to integrate our mission to combat climate change.